Let's consider for a moment what the standard aikido teaching looks like. It's a fairly uniform thing and I've genuinely never seen anything different to this. For the record I've trained in at least 8 different countries, over a period exceeding 20 years. I find myself wondering if there is a better way to teach.
Every aikido student learns in the same way. The instructor calls a halt to training, everybody lines up in seiza. In really big classes they may gather around in a circle. The instructor then demonstrates an entire technique on an uke several times. They might explain some aspect of the technique to focus on before everybody attempts to replicate this.
It Vaguely Works
On consideration this system has been highly successful. For decades it has produced students that have attained a very high level. From a different point of view this teaching method has been a spectacular failure. It has produced very capable students but it has also taken a very long time to do it.
The bottom line is quite simply this. There are not that many techniques in standard modern aikido. There just aren't. O Sensei is quoted as saying it's over 3,000 but this is clearly false. Look at any grading syllabus, even the Aikikai Hombu Dojo syllabus, it's not even close to 3,000. At best, if we're really generous and if we include all the weapon techniques, there's going to be something in the range of 200-300. That's really not that much.
It Should Be Quicker
We should be learning this faster. There are some possible reasons it takes a long time to learn. The standard view is that it's because students don't learn quickly and it's a complicated thing to learn anyway. The view which a very small minority of people take (myself included) is that it takes a long time because we are poor teachers. Even O Sensei was a reasonably poor teacher. Every single one of his students appears to have come away from his teaching with something completely different. I hate to say it but that's not really the mark of a good teacher. This is not a surprise either. After all, most instructors do this in their spare time, have never taken a sports coaching course, and replicate the method that was used to teach them.
There are certain elements of the teaching method described above that I want to address here as I firmly believe that with a few simple (yet radical) changes in teaching styles we could vastly improve the pace of learning. Learning faster is something that always gets a lot of push back whenever I raise it. The argument seems to be that you shouldn't want to be learning it quickly. It takes time and you should accept that. Nobody's ever actually put forward a reason that doesn't boil down to those sentiments. In my opinion those are pretty poor reasons to learn slowly. Especially when you take into account a few simple comparisons.
Other Arts
If you were to attend a Muay Thai class for the first time ever, by the end of that class you'll have a basic understanding of the following strikes:
Jab
Cross/Straight
Hook
Uppercut
Elbow
Knee
Round kick
Push kick
You will have drilled them so that they are at least vaguely useful to you and, depending on the gym, you may even have sparred a little.
When you leave your first aikido class you have a basic understanding of, well, nothing. You might have enjoyed it but you'd never be able to do anything useful with it.
How Come?
Why is that though? How come one art can teach a competent skill in under an hour but another cannot? The usual response to this question is that aikido is more complicated than mere punching and kicking and that's why it takes longer.
This is a great answer, and in all fairness it's hard to refute. Hard, but not impossible. I have met, and trained with, people that can take a complete novice off the streets and teach them how to lock every single joint in the body. To a functional, useful level. In under 60 minutes. That would obviously include all aikido joint locks. We're talking about your completely ordinary, just walked through the door for the first time ever, never done anything else before, student too. Not the reincarnation of Bruce Lee. Just a normal person. This simple fact kind of puts a crimp on the, 'It's really complicated,' argument.
Principles Based Teaching
It can be done, we're just not doing it. It's done through something called Principles Based Teaching. While it's an amazing thing, and can you get very good very fast it's important to realise a limiting factor in this method. The student that just learned all of those joint locks, has no idea they're doing nikkyo, or gokkyo. They have no actual knowledge of the art in question. They know the locks but they don't really know the aikido techniques.
Principles based teaching is an incredible tool, and it's one that we absolutely should be using; however, we have to blend it with other methods to actually transmit aikido as well.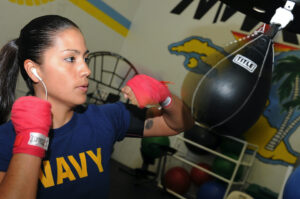 Instead of spending all of every class practicing entire techniques a portion of the class should be given over to drilling fundamental principles. This isn't a radical concept either. Most other martial arts will actually do this, whether they realise it or not. For instance boxers will spend time working a speed bag.
Fundamental vs Basic
Something to realise here is that fundamental does not mean basic. Basics are how you correctly grip the uke's hand in kote gaeshi, or how far you enter when performing irimi nage. Fundamentals on the other hand are things that apply to every technique and movement. Taking balance is a fundamental, so is moving off the line of attack.
We need to become better at transmitting the art, because that's really what this is about, not learning faster but teaching more effectively. Most aikidoka have never really considered what the fundamental, underlying principles of the art actually are. If they did they would realise that the teaching method isn't appropriate for learning them. A combination of principles based and traditional teaching would go a very long way to improving how our students learn.
I recently made a list of what I believe the fundamentals of aikido to actually be. A list of things that apply to every technique we do. From there it was possible to formulate a series of repetitive drills to promote those in the students. An example of one is having students duck under a shoulder high piece of string to teach maintaining posture when lowering weight. It teaches them to bend their knees, get lower, and still have shizentai. You could certainly promote that during the normal teaching method, but ducking a piece of string gets them familiar with it faster. I shamelessly stole this one from boxing but adapted it to the needs of aikido students.
If we did this we'd start to produce high quality students in a shorter space of time and start to eliminate the strange paradox we've created around the shodan rank.
---
If you can afford it, and would like to help out,
consider donating some brain fuel!
Also, if you enjoyed this post you can find further insights in this book.