There seems to be a strange paradox in the world of aikido. Actually there seem to be many but one in particular that we will focus on here. The specific one I'm thinking of is how long it takes you to get a black belt, and what that actually means.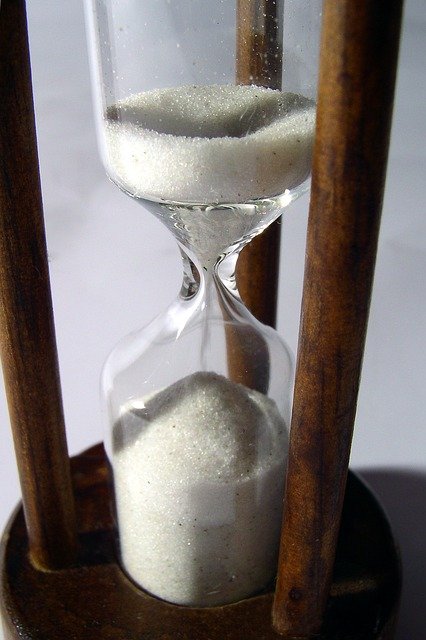 This is a topic that comes up with some regularity on social media. New students generally want to know how long it takes to get a black belt. They're almost always referring to shodan (1st dan) as well. Very few people ask how long it takes to get to anything beyond that.
So what's the answer?
The answers to this are universally the same and quite fascinating. They almost all read like this:
"It takes at least seven years, but it doesn't matter because a black belt doesn't mean anything. It's a beginners belt".
Almost all the answers will contain either the first or second part but the majority will contain both. I've always found this to be quite insulting to beginning students, as well as extremely disheartening. At the same time it highlights a very interesting failure amongst aikidoka.
The Issues
The first issue with this is the humble-bragging. The idea that the black belt doesn't mean anything. I will grant you that this is technically true. The rank of shodan is an indication that you have mastered the basics and are ready to start learning aikido. It's often referred to as 'The First Step'. The people who say this though will generally wear it with a degree of pride. Very few individuals regard it as not meaning anything on the day they are awarded their black belt. I was certainly happy when I received mine. As has everyone else I've known.
The second problem with the idea that it doesn't mean anything is a result of the first part. The length of time. Seven years is thrown around a lot. I don't why, there's certainly no official rule that says that, but that's the number that people seem to use. I can think of a single individual to state a number less than 5, not counting myself.
Why is that a problem for what a black belt means?
Quite simply it vastly demeans a persons achievement. You cannot turn up to training, half-ass it, and get a black belt in several years time. Ok, you can totally do that, but only in a McDojo. No, in order to get a black belt you have to dedicate years of your life, you will be injured, you will be tired, you will feel like giving up. If you cannot develop the discipline to get on the mats week after week, to put yourself through something that, at least in the beginning, is inherently uncomfortable, then you will not succeed. You have to have the patience to get there and the strength of character to keep going when pizza and a movie are so much more appealing. You're going to invest significant financial resources to achieve this goal. All of this, is voluntary. Nobody is going to make you go through any of that.
Then at the end of it someone tells you it was all meaningless. That's insulting. That demeans everything the person has gone through to receive that black belt.
This is where the time element comes in. I could almost accept the idea that shodan is meaningless if you didn't spend over five years getting there. University degrees take less time to earn than that. When a person dedicates seven years of their life to something, telling them it was meaningless lessens you. What's even worse, and I see this all the time, is the justification of, "Well, the truth hurts." It's used to excuse their behaviour as being legitimate. It's not a good excuse.
The Heart Of The Problem
Therein lies the core of the problem. It takes a very long time to achieve something that doesn't actually mean anything. Personally I disagree with this statement. I think it takes a very long time to achieve something that's actually quite important.
If we accept the premise that it takes seven years and that shodan is a beginner level then where this gets really interesting is when we ask ourselves, 'Why does it take so long to achieve such a basic level?' After careful consideration I've settled on an answer but that's a topic for a different month.
An apparent disconnect
It would seem to me that this disconnect, between time taken and level achieved, comes down to a misunderstanding of what a shodan represents. I know several people who trained in Japan, you probably do too. Almost universally they have told me that a black belt in Japan is a very low level. They don't mean that in the way that we've been discussing. It's not humble-bragging. When asked to explain further they all essentially say the same thing. The standard required to achieve the rank of shodan in Japan is a lot lower than it is in other places.
There's two ways to look at that. The first is that the Japanese standards are too low. I discount that one straight away. I could give numerous arguments for it but I stack those against the simple fact they invented the system so they should know.
The second is that the standards outside Japan are too high. This I'm completely inclined to believe. If you look at the Aikikai Hombu Dojo grading syllabus you'll note that it's entirely possible to gain a shodan in under a year. The time requirement lists 300 days training from kihon to shodan. For the record, they count an hour of training as a day.
I'll fully admit it would likely take you longer than 300 hours. I suspect not much longer though. The point is that it's a much shorter space of time, which means the standard is lower, which means everywhere else is likely too high.
Vibrant Discussions
I have had literal arguments with people in grading panels over this. On one notable occasion there were two people grading for 1st kyu. They wanted to fail one and promote the other. I wanted to give them both shodan. I wasn't alone, the grading panel was split 50/50 over this and after 30 minutes I was moments away from doing something I hate. Pulling the tradition card. The only way I could see around it was to point out that myself and the other yondan were in agreement, we are senior, and therefore we have decided. In the end that's what happened but without anyone saying it out loud.
Hopefully this story will highlight what may be at the heart of the problem. There is no actual standard for a grade. If I put 100 aikido sandan's or higher in a room and ask them what is required to pass a shodan grading I'm going to get 100 different answers. This is a problem and leads to grade inflation (coming in a month or two).
We really do need to move past the illogical concept that a shodan can take so long to achieve and still be meaningless. If it really takes that long, maybe your standards are too high. If you don't think they're too high, then start giving those who achieve a black belt the respect they deserve because of what they've gone through to get it.
---
If you can afford it, and would like to help out,
consider donating some brain fuel!
Also, if you enjoyed this post you can find further insights in this book.